Synopsis
Because you give away a little bit of your reputation when you make a referral, trust is very important to the referral process. BNI can accelerate the process of developing trust between BNI members through regular 1-2-1s.
To be effective, a 1-2-1 needs to be both structured and social. The more you can find overlapping areas of professional and personal interest, the more successful your 1-2-1 is going to be. The Gains Exchange form (see below) is an effective tool for discovering these common interests.
As you can see from the graph below, there is a direct linear correlation between the number of 1-2-1s conducted and the number of referrals given and received. Those who do three or more 1-2-1s per month give and receive twice as many referrals as those who do one or fewer 1-2-1s in a month.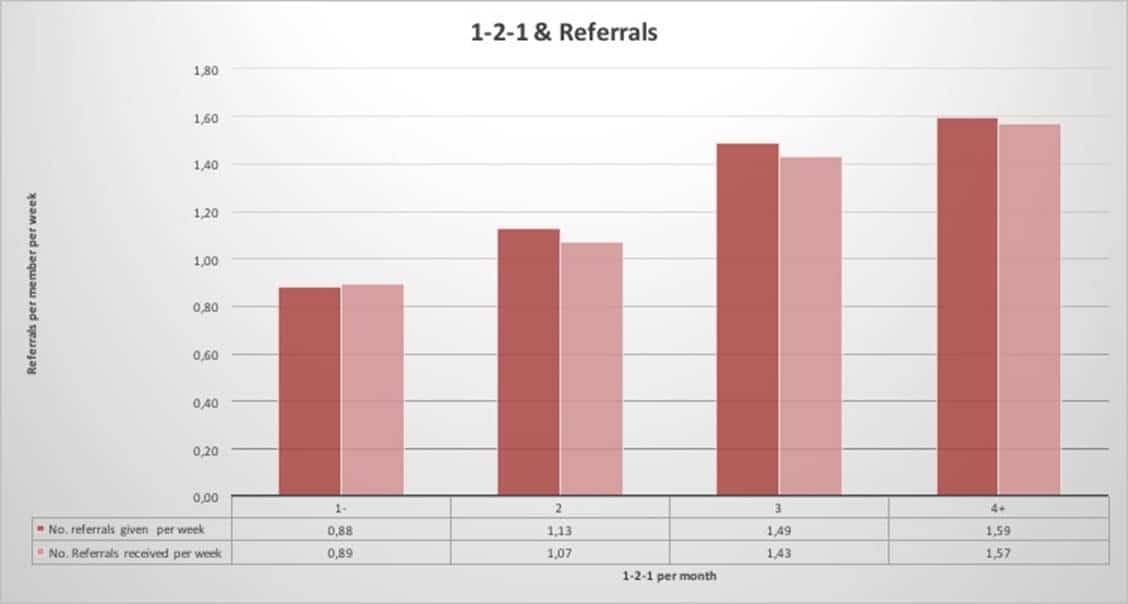 Listen to Episode 191 for a great example of how this works.
Do you have a story about how 1-2-1s have helped you get referrals? Share your story in the comments.
Brought to you by Networking Now.
[View the entire transcript of this episode]