Synopsis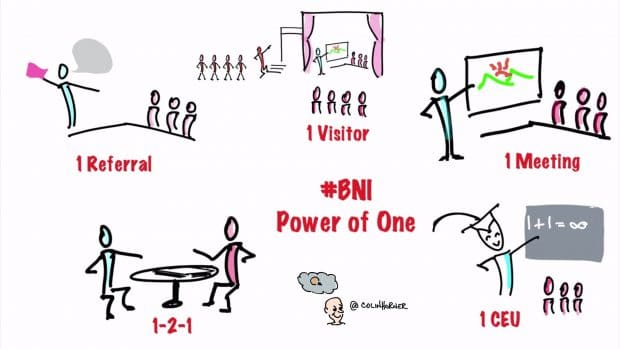 Graphic communicator Colin Horner joins Dr. Misner on the BNI Podcast today to talk about the Power of 1 drives chapter performance in BNI:
One chapter education unit per week
One chapter meeting per week
One 1-2-1 per week
One referral per week
One visitor per member per month
All of these things are measurable. You achieve what you measure. Watch this case study of a chapter in Johannesburg to see The Power of 1 in action.
You can find more of Colin's videos on his YouTube channel.
Brought to you by the Networking for Success Channel on YouTube.